Hey guys my name is Britt I'm currenly attending a vocational school where I'm studying culinary arts 2. I'm planning on furthering my education in hospitality field, but I'm not sure what college I should go to. I have decent grades and absolutely no money. My teacher is a CIA alumni so of course shes pushing for me to go there, but I want more options. I live in Maryland so I'm trying to stay sort of close. Please help. Lol.
I live in the Bay Area (northern California), and I am a senior at a 4-year college. After I graduate, however, I am interested in going to culinary school for about a year, while at the same time applying to graduate school (in Psychology, totally unrelated...), and writing my book. There seem to be a ton of good schools in San Francisco, but I'm wondering if anyone knows of any good schools in San Jose / Saratoga / Campbell / Sunnyvale, etc. Thank you.


My fiancee and I will be moving to Orlando next year after I graduate from my current culianry program, so I can go for a degree in baking & pastry at the Orlando Culinary Institute.

The Notter School is not far from OCI, and I know that Ewald Notter is a fairly well-known name in the pastry field, but I've not been able to talk to anyone who's attended the school.

If there's anyone here who has, I wonder - How did you like the school? Did you feel like you got your money's worth? If not, why not?

And, do you think that it's something someone could do while attending full-time classes? If possible, I'd like to pack as much schooling into our time in Orlando as possible.

Thanks!
...attended the Notter School in Florida?


Today, we had to present that presentation.

I chose Chef Thomas Keller, a personal favorite of mine. For those who don't know, Chef Keller is well known for his exceedingly high standards and very deliberate, conscious, and respectful approach to food. I talked a little bit about the French Laundry, and about his general outlook and philosphy of food and cooking, and how it related to his staff and the experience his customers recieve.

Anyway - at one point, I couldn't think of the town that the French Laundry is located in, and one of my fellow classmates called out "Yountville". I thanked him, and finished up the presentation.

After I was done, my chef instructor was making some comments on my presentation, and asked if the other student who had called out was also a fan of Keller's.

"Kinda," he said. "He's my uncle."

How cool is that. Maybe we can talk him into arranging a field trip, hah.

Anyway, sorry if I rambled a bit, I just had to share.
Last week in my Culinary Management class, we each had to pick an example of a company, restaurant, or individual business in the food service insdustry that provided a good example of employee/business management and team building skills, and prepare a short presentation on it.


I'm still contemplating a career change and the Art Institute has an evening program... Very appealing. I'm going to their open house on Monday to get an idea of the campus.
Do you enjoy being a student chef? What skills are you learning in addition to what you do with a knife and fork (and I'm not talking eating!)?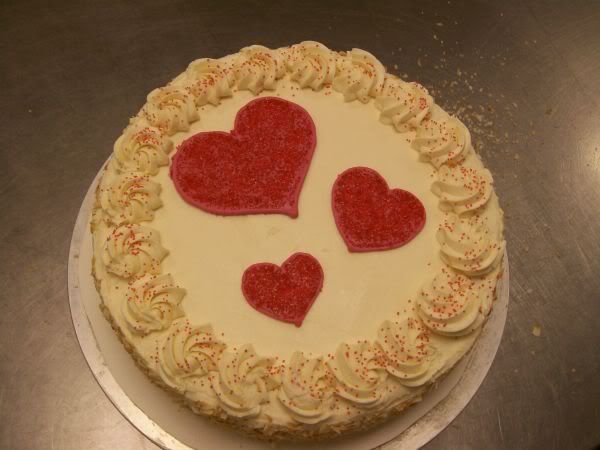 Red velvet cake with cream cheese filling and a white buttercream.
(
Read more...
Collapse
)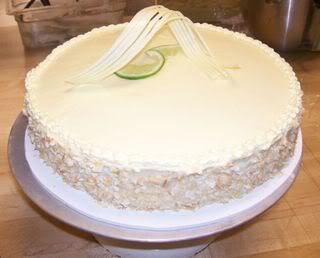 More behind the cut!
(
Read more...
Collapse
)
This is a white chiffon cake with a coconut pastry cream filling, also filled with lime curd. It has a cream cheese vanilla buttercream, with shredded coconut on the outside and white chocolate decor.


My choices in the Seattle area seem limited to the AI and a local community college. Help? :-)
Hello all! I had a question about the Art Institute with regards to a culinary school. Is it any good? Worth going to?


Nice to be here!

Time to head to class. :)
Hello! I'm Jay, and I'm a culinary student (focusing on baking & pastry) in Columbia, MD. Currently in my second semester, already looking for my next program to transfer to. I've only had dishwashing experience in commercial kitchens, but I cook a fair bit at home, and love baking. (even though I don't do enough of it yet) My goal is to open my own bakery at some point, doing custom cakes and certain pastries. I don't have much graphic artistic skill, so I'll be taking various art classes alongside my regular culinary classes to help me come along in that regard.